WeVideo releases more new features for the Web Video Editor and an updated Android app. Get creative with the new chroma key feature (you know it as green/blue screen). Participate in one of the Film Fests and access royalty free footage. WeVideo's Android app is now cloud-aware, so no matter where you are, you'll always have access to all of your media right on your Android device.
Chroma key (green screen)
We have promised it for a while – and now we can finally show you the results of chroma key in WeVideo. Achieving a good Chroma Key effect used to be difficult and expensive. Now we have made it accessible (in the browser) and affordable. Watch the video below to see how the effect of replacing a background of a video with another video/image changes the visual tone. It is done in 1-2-3, and it is fun to make and engaging to watch:

Chroma key editing is only available for premium subscriptions. Instructions on how to use chroma key is available online.
In the next coming weeks, we will upload tutorials, how-tos, and best practice videos so that you can get the most out of the tool. Visit the WeVideo Academy regularly to learn more.
Our Android editor is entirely cloud-aware and awarded by Google
Today we also launched a new version of WeVideo for Android, our "on-the-go" integrated app for capture, upload, edit, and sharing. WeVideo for Android now supports fetching content from the cloud, so the content you have uploaded to your cloud account will be available on your mobile. For WeVideo for Schools users, all shared content will also be available in the Android App. It makes WeVideo even more flexible and versatile for educators.

The Google Play editorial staff has awarded WeVideo with a Top Developer badge recognizing us as innovative and committed to launching high-quality apps.
WeVideo Education Channel
Today we are introducing a free curriculum channel for all K-12 schools currently using WeVideo as a video creation and student engagement platform. WeVideo Education Channel is a free resource for Educators and Students to access:
Film Fests designed to inspire and accelerate multi-curricular youth engagement and learning, and
Footage (royalty-free) that students can use in the Film Fest videos
We want to provide a simple and engaging way to kickstart WeVideo in the classroom. By running Film Fests, we are also creating a gallery for showcasing the best global student videos. WeVideo Education Channel is part of our effort towards building a global community of youth storytellers connected via their inspiring stories.


One of the contests now running on WeVideo Education Channel is Super Thoughts where we partnered with Next Vista for Learning. Rushton Hurley, the founder and executive director of Next Vista for Learning, is one of the most articulate speakers of why student video projects are an effective pedagogical method. Watch the inspirational video of Rushton talking about the Super Thought Contest and how video creation can be a backdoor into academic work.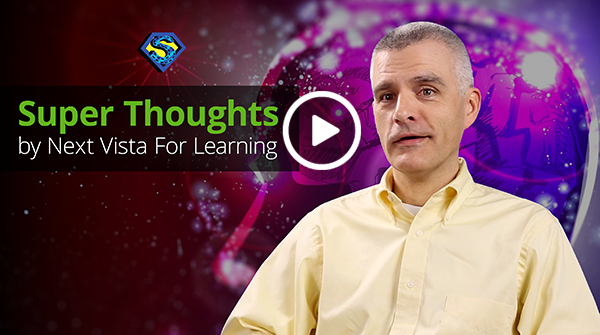 Order your School subscription for 2014/2015 now and get the rest of this semester for FREE
This month WeVideo is offering a promotion to all K-12 schools. Spring fever is just around the corner and keeping students engaged and involved will even be more challenging. To help, WeVideo is offering the K-12 educational package for the rest of the 2013/2014 school year for free.
To earn this promotion, you need to submit a PO for the 2014/2015 school year for a minimum of 50 users before March 31st. Once submitted you will be given the same number of licenses to enjoy for the remainder of the 2013/14 school year. We look forward to work and speak with you soon.
Online video editing webinars with StoryCenter on WeVideo
The Center for Digital Storytelling, the 20-year leader in evolving the practice of short video stories, offers ongoing online webinars in Digital Storytelling on the WeVideo platforms.
[hs_action id="8783, 8782″]