Big update for WeVideo educators! Since acquiring PlayPosit last year, we've been working hard to bring our video creation and video interactivity platforms closer together — and we're excited to share that our two tools are now more closely integrated than ever.
See what's changed and find out how the new integration can streamline instructional workflows while bringing data-driven learning into your district.
Note: You'll need to be a PlayPosit user to see the integration in your account. If you haven't tried PlayPosit yet, talk to us about it!
Two tools, one end-to-end hub
Educators can now quickly toggle between WeVideo and PlayPosit directly within the Classic or Classroom spaces, making it even easier to:
Create videos, screencasts, and webcam recordings in WeVideo
Embed interactive questions, assign projects to classes, and monitor learner progress in PlayPosit
Watch this quick video to see how our two tools work better together.
How to use the new WeVideo + PlayPosit
It's the same basic workflow you're already accustomed to as a WeVideo Classroom user…but improved and extended! Take your videos and embed interactive questions to engage students and unlock rich learner analytics. Here's how.
1. Make your video
Log into WeVideo Classroom and follow the same process you know and love to create and export a video.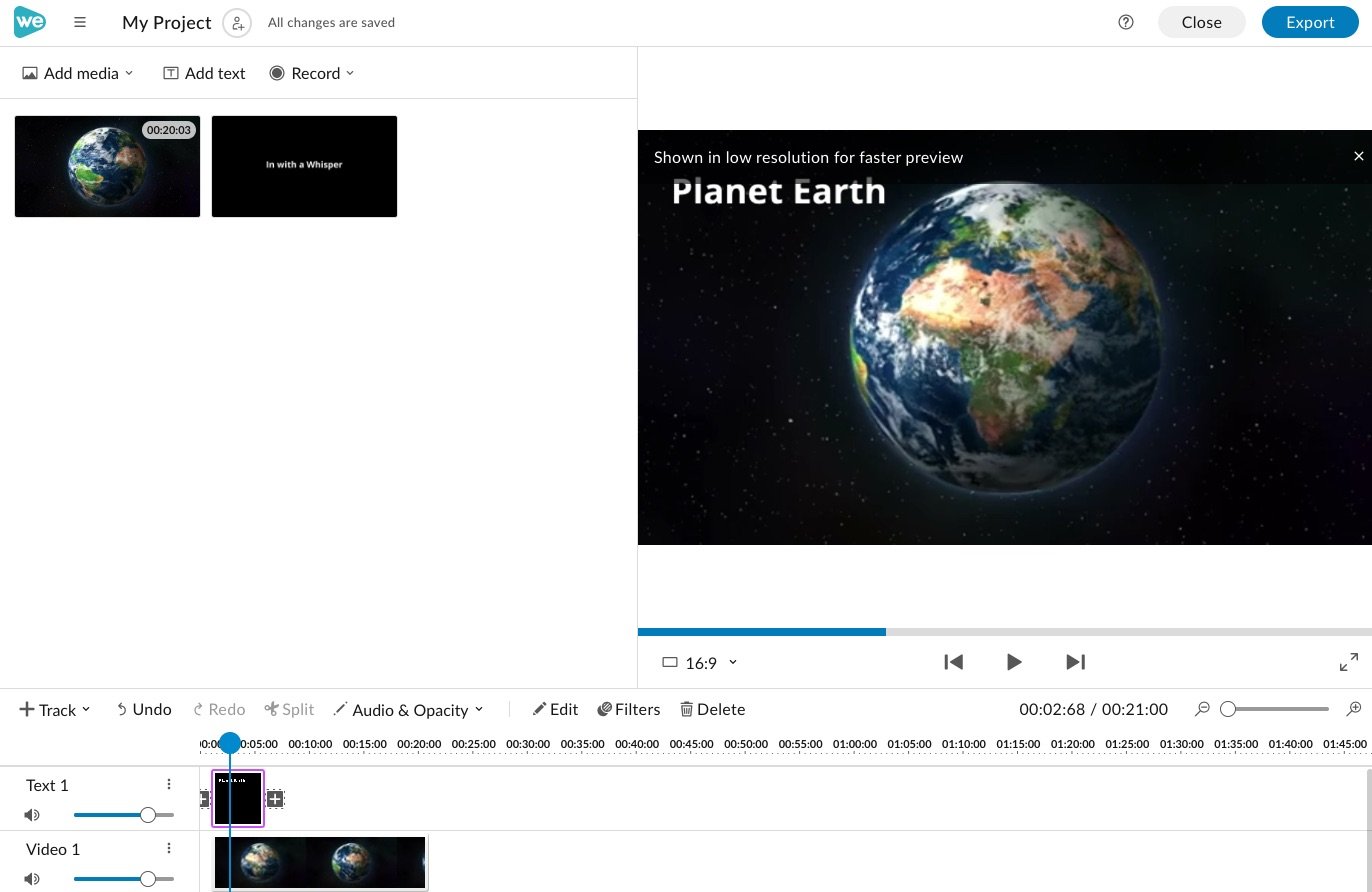 Note: Currently, the ability to create interactive video content is only available to educators (however, you can then assign this content to your learners – keep reading!).
2. Toggle to PlayPosit
From your Classroom dashboard, toggle over to PlayPosit from the dropdown menu at the top of the screen.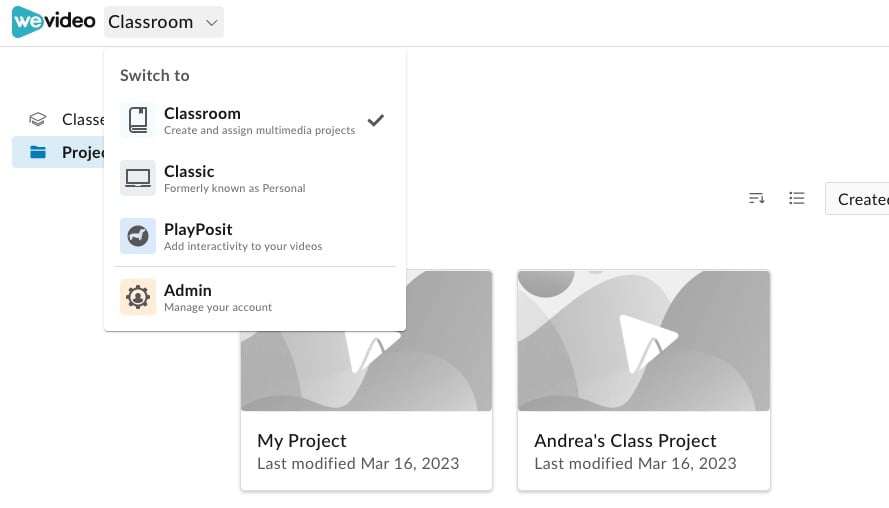 3. Create a new bulb
Within PlayPosit, click the button for Add New Bulb.
Pro tip: Bulbs = interactive videos.
4. Select your WeVideo project
Under Video Source, click the button for WeVideo.

This will load your WeVideo projects. Select any video from the list and click Customize to start adding interactivity!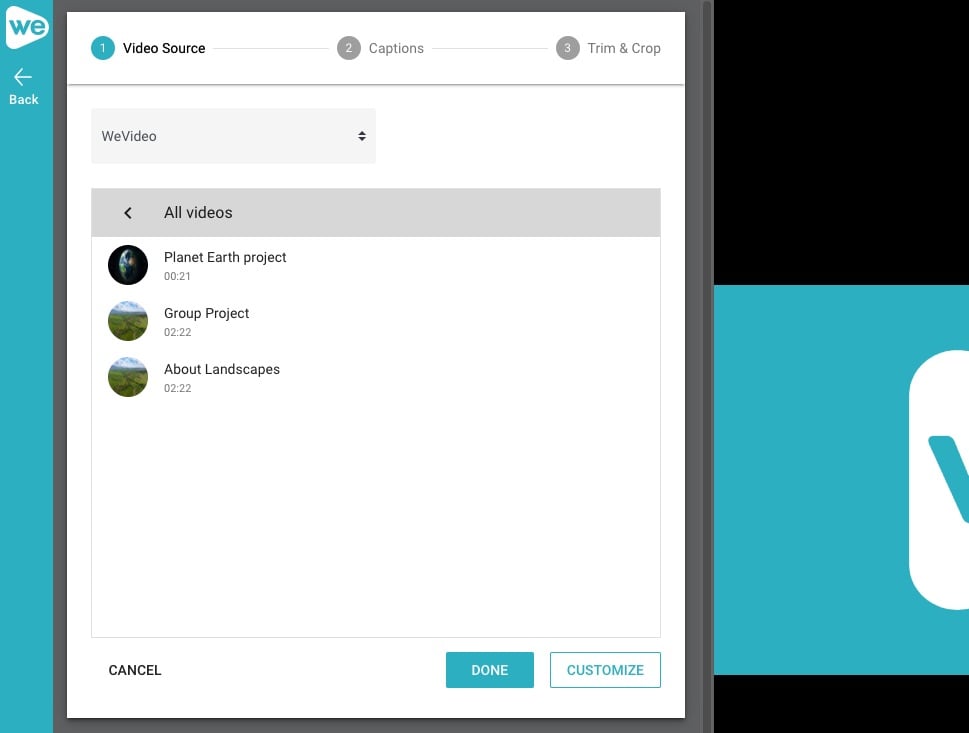 Pro tip: Want to use a video from YouTube, Vimeo, or elsewhere? You can do that too!
5. Add interactivity
From the Interactions tab, click Add an Interaction at any point on your video timeline. Choose from several types of questions and annotations, or grab a ready-made template to make the process even quicker.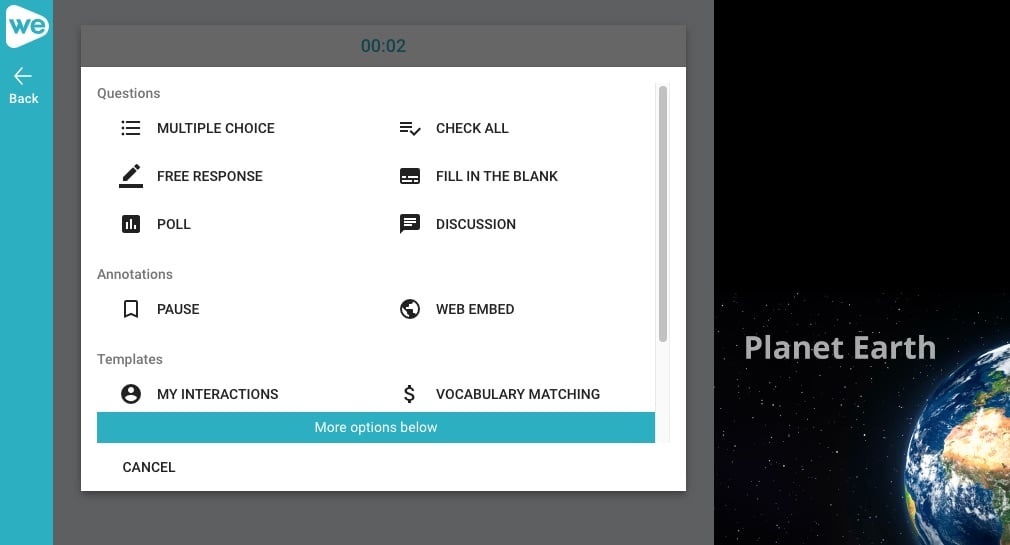 When you're finished adding interactions, review your video, adjust the settings (e.g. the title and tags), and save your changes.
6. Assign to a class
From your PlayPosit dashboard, assign your new bulb to a class by clicking the three-dots menu and then clicking Assign.

That's it! You've now got a custom-created video with interactive questions. As learners complete your bulb, you'll get real-time analytics to help monitor progress and tailor future instruction.
Alternative workflow: Add interactivity to an existing video
Don't want to create a new video? No problem! You can still benefit from the WeVideo + PlayPosit integration even if from-scratch content creation isn't part of the lesson plan.
You'll follow the same steps listed above: logging into WeVideo, toggling over to PlayPosit, and adding a new bulb. But instead of selecting WeVideo as the source, paste a video from any URL or directly search YouTube or Vimeo.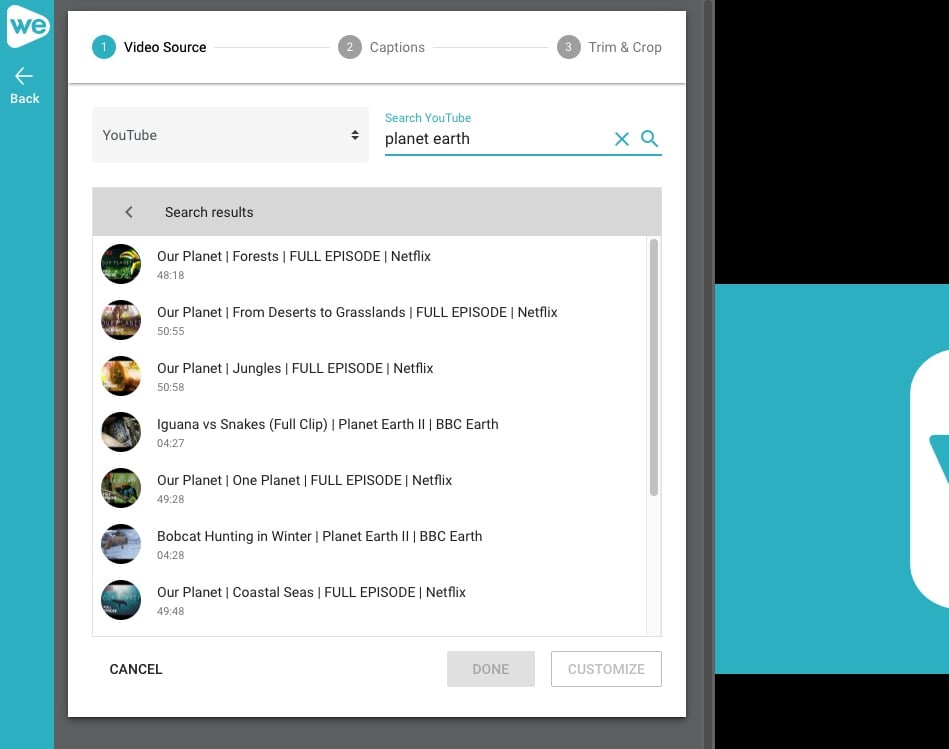 Then continue with the steps outlined above! Add interactive questions and annotations, assign your video to a class, and get rich learner analytics — just as you could with any video you created yourself in WeVideo.
Ready to explore video creation plus interactivity?
If you're already a WeVideo + PlayPosit user, then this new integration will make life easier as you move seamlessly between video creation and interactive assessments. And if you haven't tried PlayPosit's interactivity yet…well, we think you should!
Video learning is a powerful tool on its own, but with interactivity in the mix, you can take all the teaching and learning benefits of video and triple them. (Really — studies show that interactive video is 3x more effective!)
Talk to us to see how our two tools — now more closely integrated — can scale across your district and make measurable improvements to everything from classroom instruction to educator PD.