Video overlays (or video filters) are a godsend in post-production. Whether this is your first time creating video content or you're a seasoned pro, sometimes you just don't have the equipment or time to get the exact look you want.
That's where overlays come in. Want your video to be in black and white without shooting in black and white? It's possible with a filter. Want the ever-popular film grain aesthetic? Filter. How about the glitch effect? Filter.
Once you've captured your footage, uploading it to the WeVideo video editor and adding an overlay can be done in just a few clicks. Let's take a look.
Wait — what are video overlays?
So you've probably seen a video overlay before, but what exactly is it? As the name suggests, an overlay is a video that's laid over your original video. This can be done for aesthetic purposes or to add some sort of interactive element to your project.
Note that, for this article, we're talking about the former: filters that you add to your footage in order to create texture, depth, and ultimately get a desired look.
How to use an overlay
With WeVideo's stock library and editing tools, adding a video overlay to your Timeline is simple.
1. Start a new project
Start a new project in our video editor and import your footage.
2. Add clip(s) to your Timeline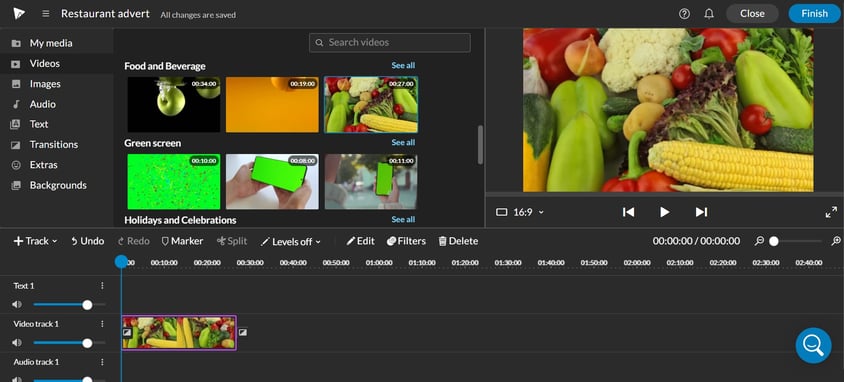 Drag your clip(s) onto the Video 1 track of your Timeline. Then, create a new track (or use the pre-existing Text track) for your overlay. You can rename it, if you wish.
3. Add a video overlay to your Timeline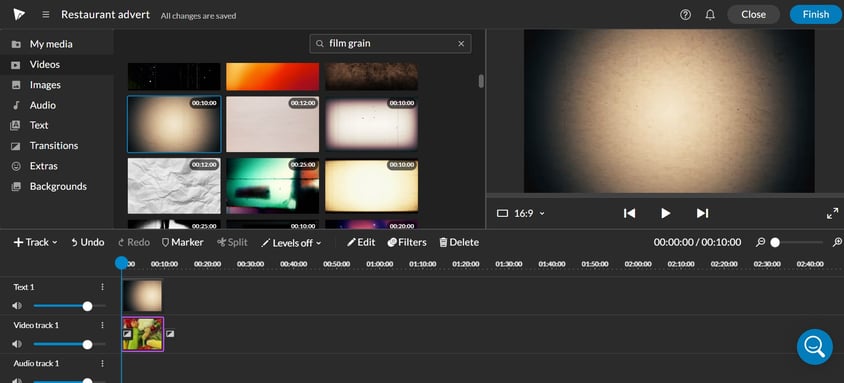 Click the Videos tab in order to access WeVideo's stock collection. Use the search bar to look for "video overlays." Or, if you know what you want, you can type something more specific like we did.
4. Adjust opacity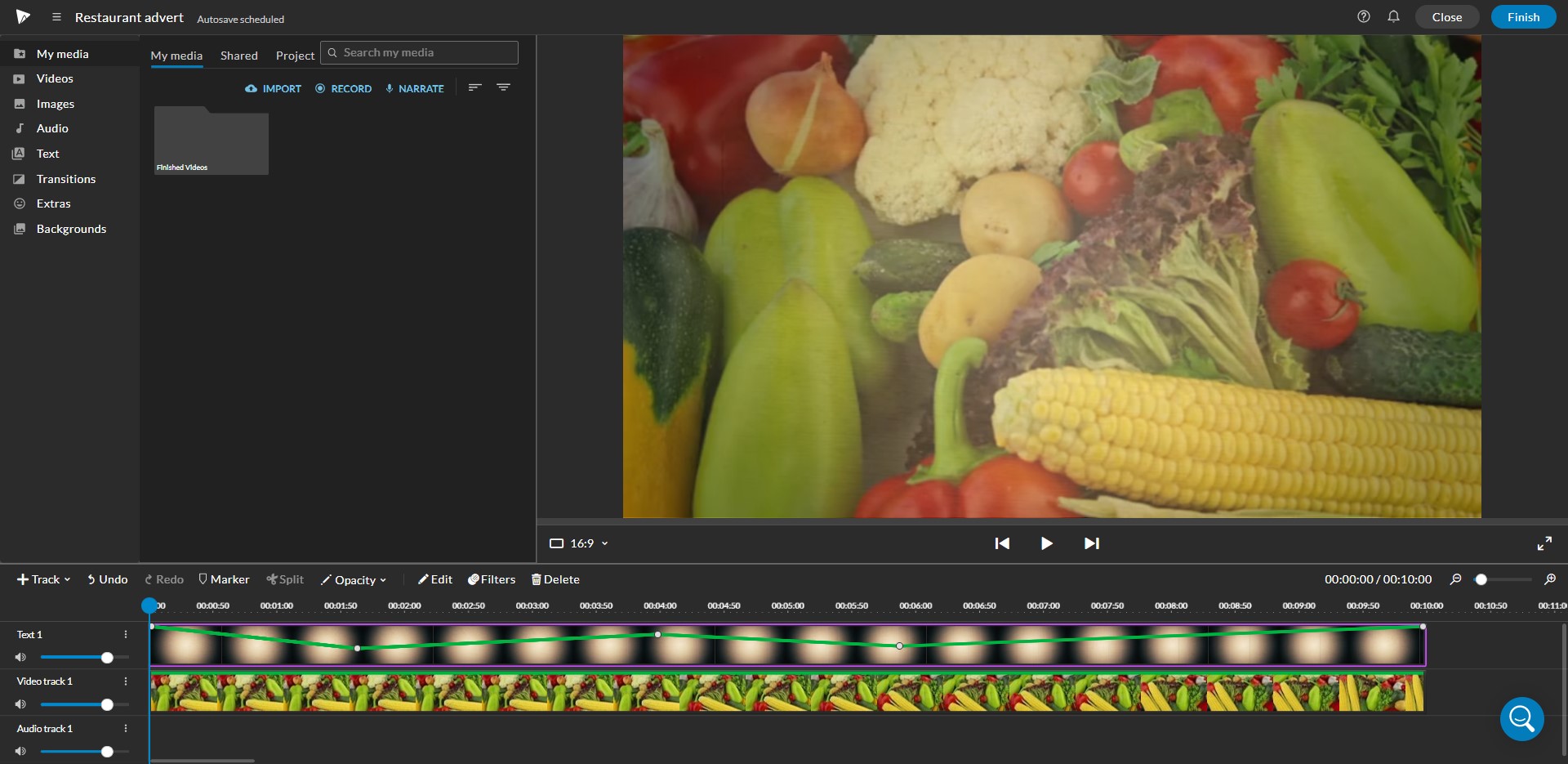 Once your overlay is on the Timeline, you'll want to adjust its opacity (transparency) so that you can see your original video underneath it.
To do so, select the overlay and then use the editing menu (three stacked lines) to Open opacity options. A green line will appear on your overlay. Use the movable white dot to adjust opacity. In the example above, we lowered it to 30%.
If you'd like to vary your transparency across the video, just click on the green line to add more white dots, then set them to whatever % of transparency you want.
When should you use a video overlay?
As we mentioned above, the key benefits to using overlays are that they can accomplish what a lack of proper equipment or time won't allow you to do.
And in a world full of competing video content where your videos need to stand out, adding a filter (amongst other intentional effects) is a great way to capture a vibe, connect with your audience, and create something that leaves people wanting more.