Podcasting: Why You Really Need To Try It!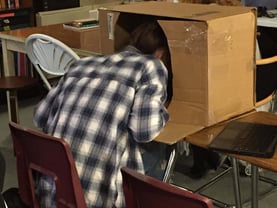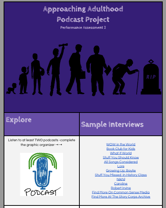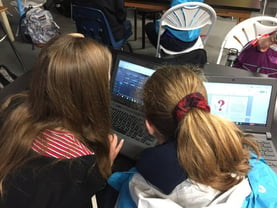 Students will be able to share their learning about a topic or concept through the creation of a podcast.
The theory behind podcasting for students:
Give students a voice, choice, and agency.
Teaching students require relationships, connections, and showing kids that you value what they are learning and how they learn it. Podcasting allows kids' voices to come through on things they think are really important.
Teaching skills for the future
Podcasting is one of the communication tools of the future. Podcasts are a new frontier – and the possibilities are endless! Teaching podcasting allows students to practice the 4c's of future-ready students: Communication, Collaboration, Critical Thinking, and Creativity.
Creating a platform for the entire year – and beyond!
Teachers could think of podcasting as a platform for sharing student thinking all year long – or in smaller chunks of units and lesson assessment.
Explain
Choose at least ONE essential question to discuss in a 4-6 minute podcast.
In a culture where we are bombarded with ideas and images of "what we should be", how does one form an identity that remains true and authentic for her/himself?

What turning points determine our individual pathways to adulthood?

What does it mean to "grow up"?

What is the relationship between freedom and responsibility?

OR…..

Create your OWN EQ about approaching adulthood
Getting started
Decide on a podcast format. Will it be an: interview? Discussion? Monologue? Debate? Hybrid? Will you work alone or with a partner?

Write your idea

s

here:

Use this

SCRIPT outline

to plan your podcast. Make sure to include not only your own opinions/ideas about the essential question(s), but also connections to what we've read and to real-life.

Check in with Mrs. Wolfe before moving to the next step.
Apply
Use a recording app like WeVideo on Chromebooks.
Do the work!
Create your own 4-6 min podcast.
Here's a video to help you get started with WeVideo.
REMEMBER – Podcasts only use AUDIO!
Be sure to follow your script outline.
Check the RUBRIC.