The following post was originally published on the Flipgrid blog. The post is a collaboration by Jennifer Eggert (Instructional Technology Coach), Nathan Lang-Raad (WeVideo Chief Education Officer), and Ann Kozma (Flipgrid Educator Innovation Lead).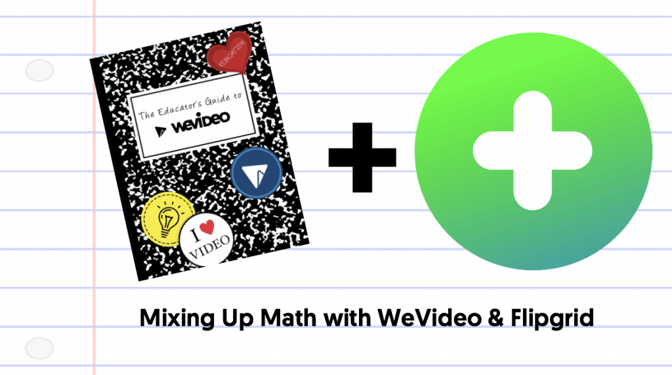 Regardless of the grade and content you teach, one goal we all share as teachers is empowering students to articulate their learning. Bringing together the engaging creation powers of WeVideo and social learning nature of Flipgrid enables you to provide your students opportunity to plan, produce, and direct a plot of creative inquiry…
I (Ann Kozma, Educator Innovation Lead) had the pleasure of chatting with Jennifer Eggert, an Instructional Technology Coach at DuJardin Elementary School in Bloomingdale, Illinois, and Nathan Lang-Raad (WeVideo's Chief Education Officer) to highlight some specific ideas for math as well as general ideas for any and every subject!
??➗? Mathematical Thinking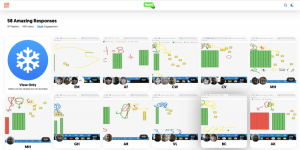 For elementary maths, Jennifer Eggert focuses on:
? Getting students to share their thoughts verbally AND show their work visually.
? Giving opportunities to share meaningful AND authentic feedback using mathematical language.
Combing the Math Learning Center apps, WeVideo webcam recorder, and imported feature of Flipgrid, Jennifer had her students #appsmash and share their learning around place value.
Specifically, students (1) screencast and produced a video with WeVideo discussing place value. Once complete, students (2) went to Flipgrid and clicked that iconic green plus. On the recorder screen, the students (3) clicked the "Upload Video" button and shared their masterpiece. With all their creations in one Topic, the students were instructed to (4) watch their peers' videos and provide feedback.
When using the Student to Student Replies feature in Flipgrid, Jennifer recommends giving students a prompt to help drive meaningful conversation among peers. For example, check out her "Say Something Nice, Give Some Advice" chart.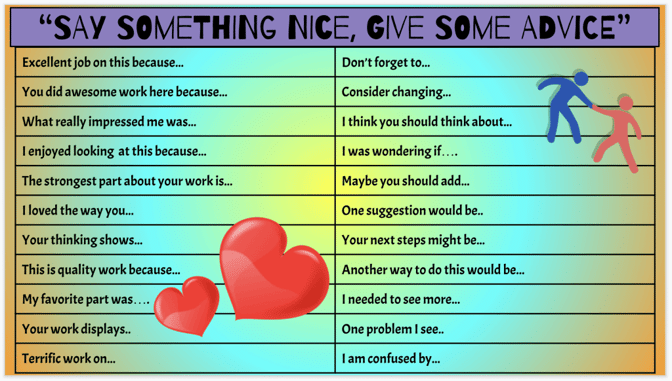 ? ??? More Ideas + Resources
The possibilities are endless when creating videos to share and showcase learning. WeVideo and Flipgrid are a dynamic duo that empower our students to go beyond sharing answers with a shoulder partner and open up endless pathways for our students to share, celebrate, and showcase their incredible learning journeys…
? Check out this Wakelet collection of epic ideas for using Flipgrid + WeVideo.
? Take a deeper dive with Jennifer's awesome ideas for math screencasting.
? Download this Peer Feedback Chart by @lantonha.
? Explore awesome tips + tricks in The Educator's Guide to WeVideo.
? Connect with these awesome educators who are rocking WeVideo + Flipgrid: @mrsnelsond13, @LucyConley20, @AnnaDispensa, and @ms_beckwith.
_______________________________________________________________________________________
For even more ways to get creative with video in the classroom, check out WeVideo's Resource Hub!