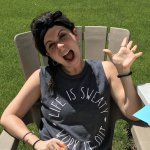 Check out this fantastic conversation we had with Jennifer Eggert, Instructional Technology Coach from Bloomingdale, IL and Golden Apple Award Recipient, on the importance of setting the tone of your parent-teacher conferences and 3 fast and impactful ways to do that.
The shift toward student-centered conversations
One of the biggest trends with parent-teacher conferences is student-led conferences. The student prepares something and the teacher goes through the conference with those materials, even though the student isn't actually there. Or the student comes to the conference, and they facilitate the discussion. It's just one of the many ways teachers can transform into more student-centered and student-led learning.
Yes to data, but also yes to the whole child
We can't ignore data, there are certain expectations that conferences are about academic process. But what about the whole child? Let's find ways to get their presence in there, allow for more student voice. Imagine for a parent to go to a conference and see their child's face, smiling and talking to them about what they see as their strengths, that just sets a totally different tone, compared to, "Here's their math score." Parents definitely are seeking that information, but consider taking 2 minutes to give kids something they can take ownership in. It changes the whole feeling of the conference.
If teachers are apprehensive to do that, we don't blame them, there is certainly a lot to cover from going over math data, and talking about the student's social-emotional needs. But there are simple things teachers can do that don't take a lot of time and will make a huge difference.
When budgeting time, even with 1st graders, creating a 2-minute selfie video, especially if they plan what they say beforehand, won't take more than 30 minutes. If you don't have time in the conference, you can make a QR code in 5 minutes and send it home to parents!
Here are
3 low key ways to add in video elements for a more student-centered conference
1) Encourage students to create welcome messages
Students can create a welcome message with a webcam for teachers to play at the beginning of the conference.
"Hi Mom! Hi Dad! I'm glad you're at my conference.
Here's something I'm proud of ___________.
Here are some things I can work on __________.
Have fun with Ms. Davis!
Love, Joey"
It's a cute welcome message, and the parent feels like the kid is there. It sets a positive and personal tone for the conference. Brevity is the key, but what a difference it will make in the tone of the conference!
2) Include what kids are already doing
One thing kids do regularly is reflect on their work. For example, screencasting over a piece and talking about their work. Teachers can play that. It feels like the child is there, even if they're not there physically.
https://youtu.be/Wm6MmxUPW1Y
An example of a student screencast video reflection in action
Some teachers are already doing that for their students' portfolio, you could easily insert the already created video reflection into the conference agenda and it would take less than 1 minute.
3) Save time with QR codes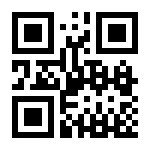 It takes 5 minutes to generate a QR code for a video they've created. So if you have no conference time to spare, handing parents a QR code to take home is a great way to communicate with parents and incorporate student voice through video. QR codes are great because no matter what type of device the parents have, they should have access to a QR code reader.
Here's a link to a super kid-friendly QR code generator: https://www.the-qrcode-generator.com/
Here's a suggested overview of what the process would look like for recording a video for the parent-teacher conference:
Start with a graphic organizer or resource for students with sentence stems like, "So far in 4th grade, I'm most proud of…." This is where differentiation comes into play. Some students can talk about it right away, some need to script it out.
From Learning in Hand with Tony Vincent
Practice speaking it out loud. Do it without recording, so the final recording is not a cold recording. Maybe do it as a whole class where everyone opens WeVideo, all students click new project, then the kids click on the red record button and click on webcam together. Students then can spread out around the room. They have their sheet with them to guide their thinking and recording. Tell them this is a minute long, if you mess up it's ok, just what your parents will see when they come in- it's informal and low stress- for both the teachers and students.

Drag the webcam recording into WeVideo, name it, publish it, put in Google Drive.

Copy the WeVideo published video file link into a QR code generator.

Put the QR codes in Google Classroom or Google Drive so that the teacher can have access to print them out (you can even fit all of them on 1 sheet) and you're done! Download

these QR code templates

!
It takes only about 30 minutes to create a 1-2 minute video, and doing this can add tremendous value to the parent-teacher conversation, reminding them of what's most important - not just the data, but the whole child.
How have you included students in your parent-teacher conferences? Share in the comments below!