Engaged learners, standards-aligned instruction
ISTE standards are your blueprint for effective use of technology in the classroom. And with WeVideo, meeting the standards (for students AND educators) is easier than ever!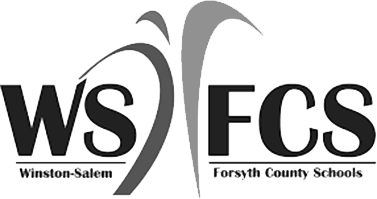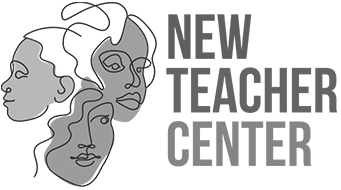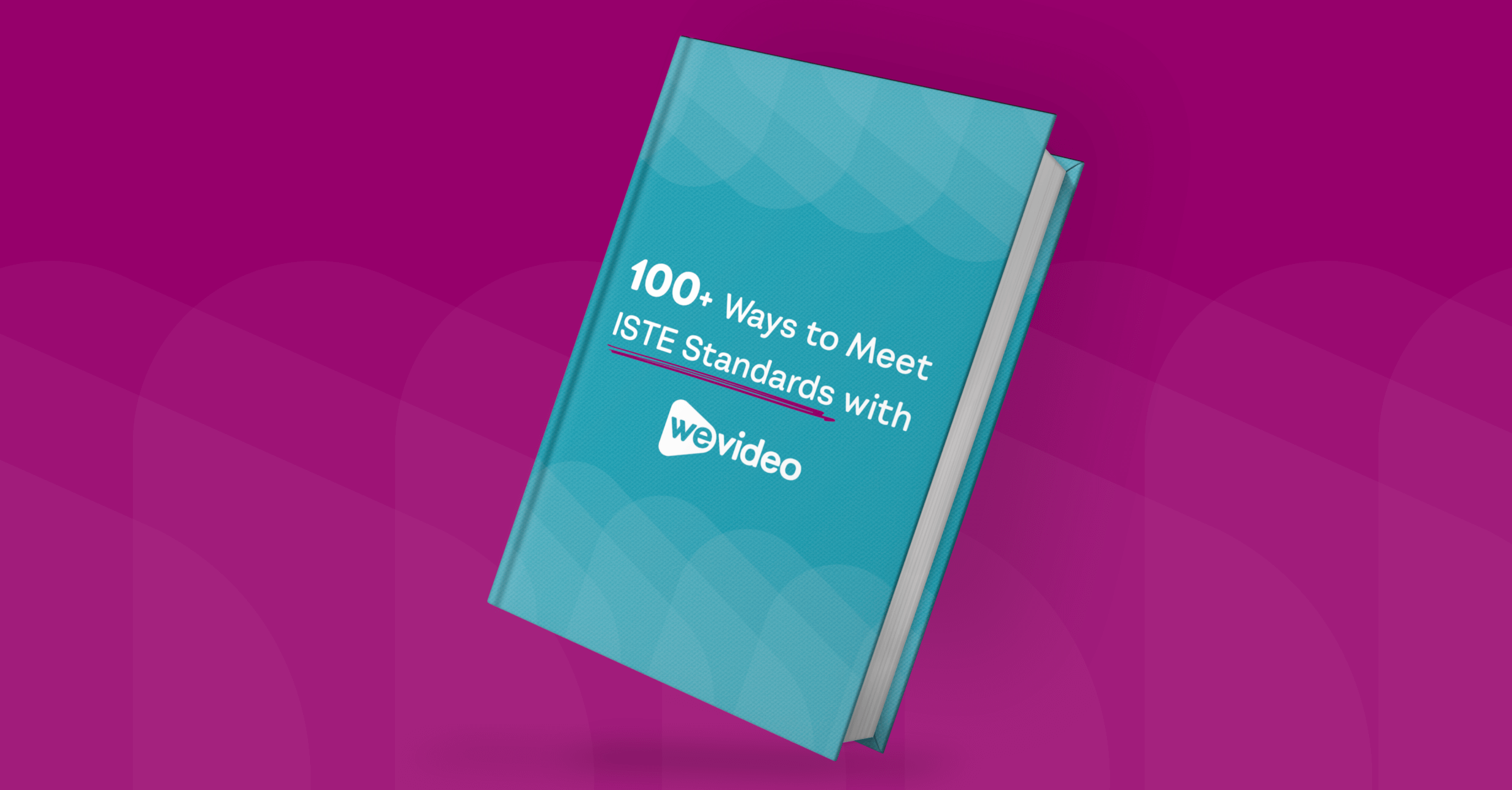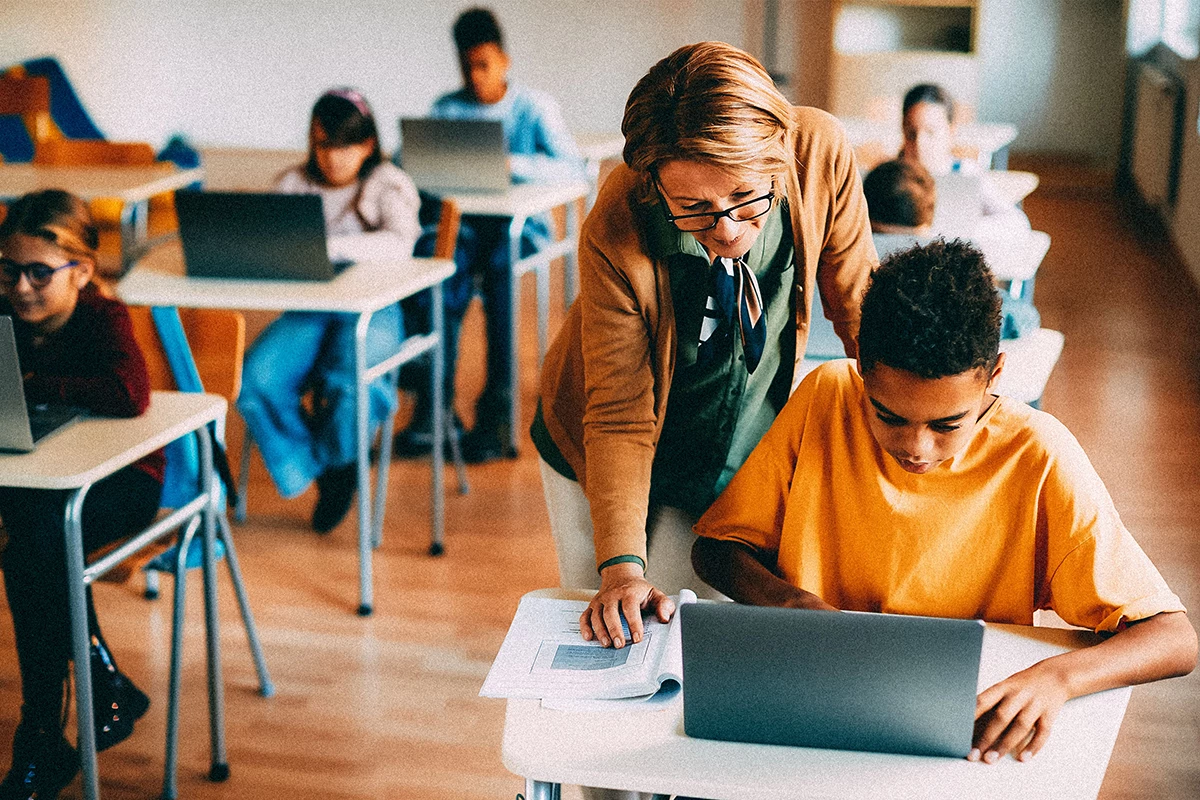 Learn how WeVideo pairs perfectly with ISTE standards
Standard-by-standard breakdown
Our education experts have gone ISTE standard-by-ISTE standard to provide a comprehensive overview of how to incorporate them in your instructional practices.
100s of project ideas
Fostering standards-aligned instruction with video is a lot easier when you have ideas to work from — we haven't wasted any space in our eBook!
Ready-to-go assignments
Not only do we have the ideas, but the assignments as well! Get inspired with pre-made, ready-to-go video projects in WeVideo, made by educators like yourself.
PD opportunities
Look no further than WeVideo for educator webinars, professional development sessions, and other ways to become a tech instruction leader.
New to ISTE standards? This is the place to start!
Whether this is your introduction to ISTE standards or you're a seasoned pro looking for new ways to teach them, 100+ Ways to Meet ISTE Standards with WeVideo is the quintessential guide for effective technology instruction in the classroom.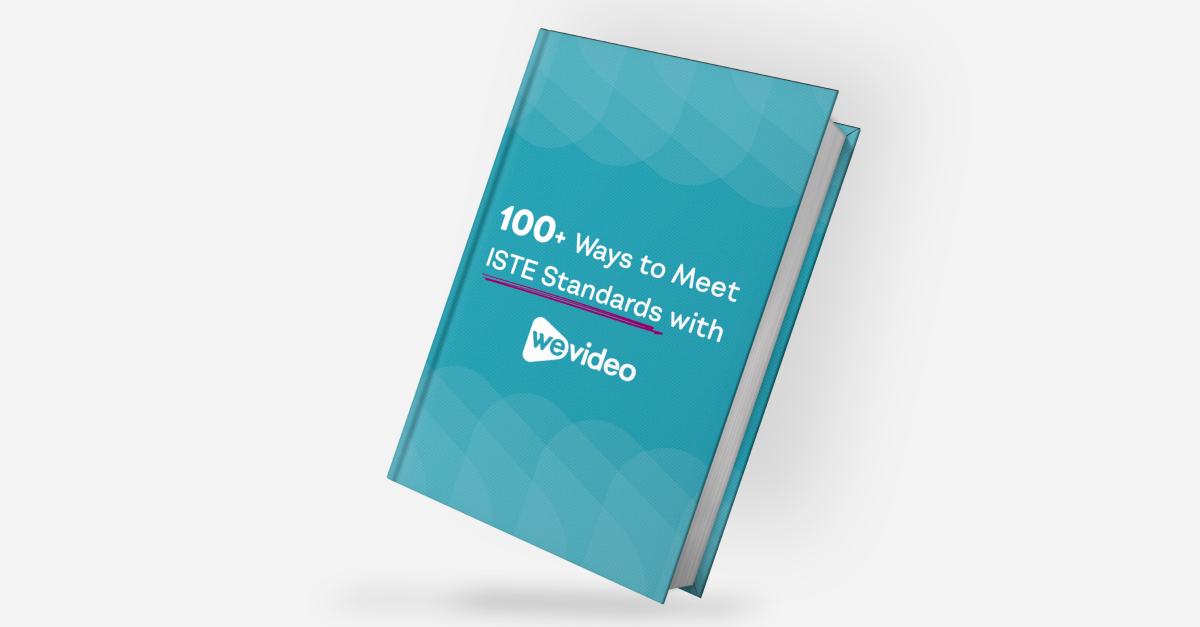 Tell us a little more about yourself