Work anywhere, anytime
Make videos on any device, including Chromebook, Windows, Mac, and mobile. Edit on the go with mobile apps for Android and iOS devices. Cloud-based flexibility means you get unlimited storage for your media and there's no download or software to install. That's the beauty of an online video editor!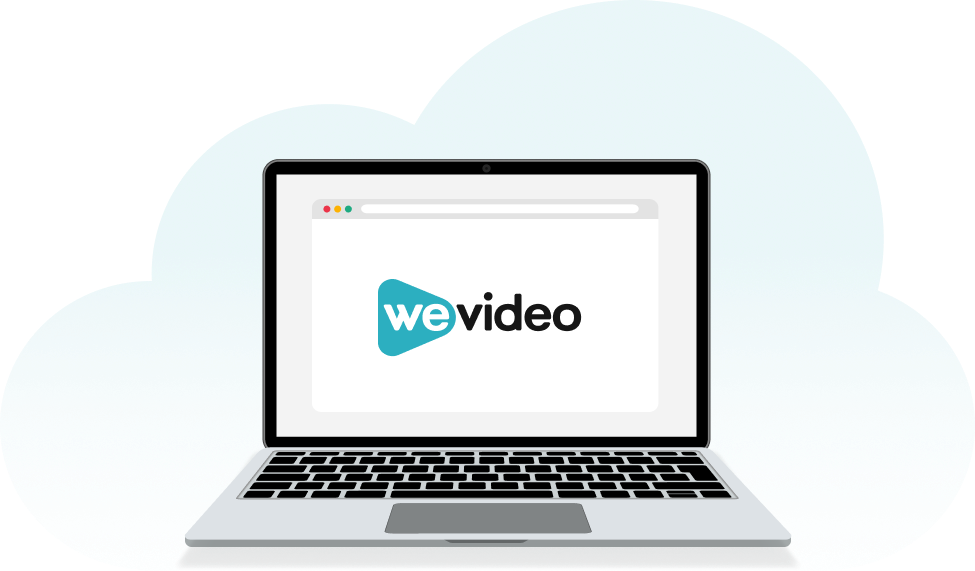 Compatible with your LMS
Quickly integrate with popular learning management systems like Canvas, Schoology, and ClassLink, as well as a treasure trove of video hosts. It's all about simplicity, right?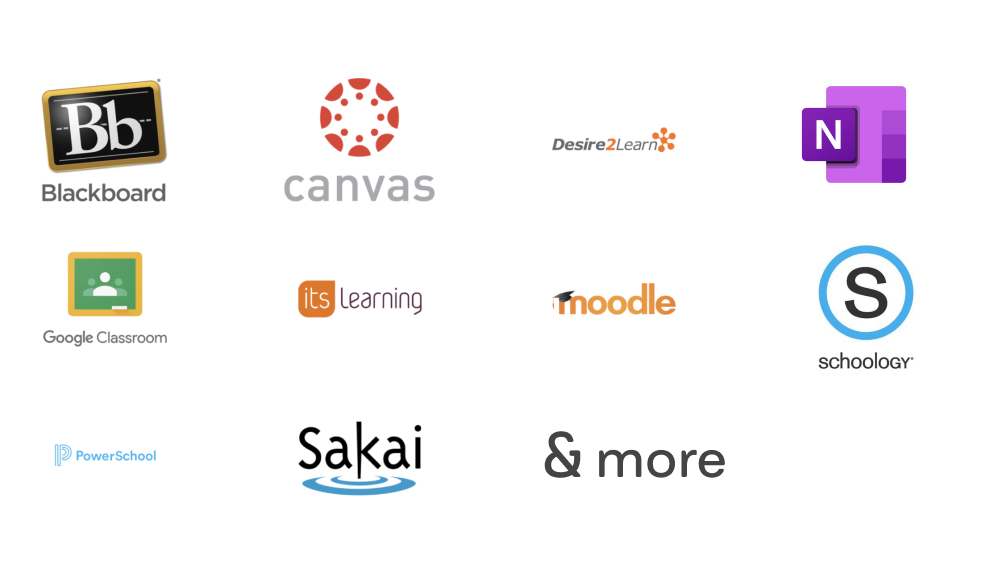 Educator spotlight: Virginia Beach Public Schools
Video editing meets interactivity at VBS! See how district educators use WeVideo and our interactive product, PlayPosit, to scale instructional content, prepare students for the future, and support project-based learning.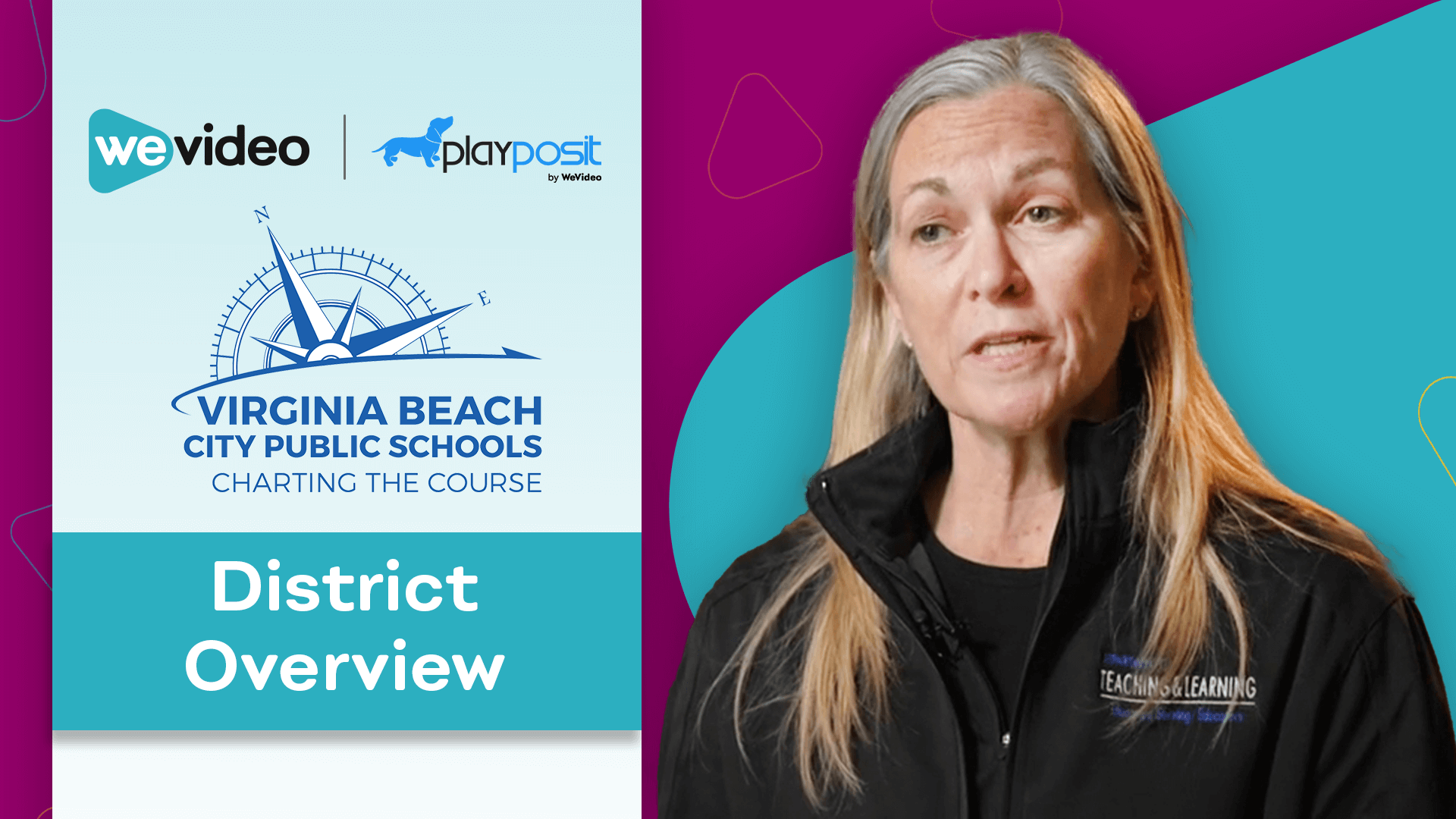 "The most meaningful learning moments I've observed with WeVideo are the students trying to figure out solutions to problems on their own or wanting to do something differently that's outside of the box."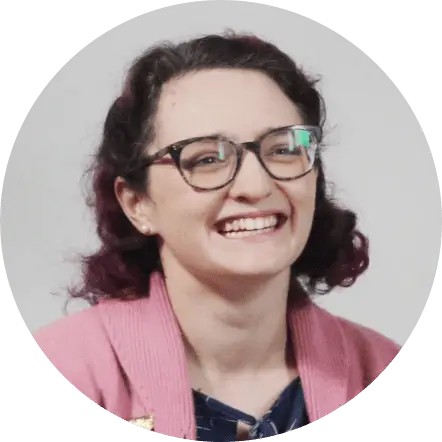 Rhona McFadyen 8th Grade Teacher, Dartmouth Middle School
"I teach with projects, and WeVideo is an excellent platform for students to work collaboratively on video projects. While most teens have some ideas about video from their cell phones, [WeVideo] takes their creativity and skills to a whole new level, allowing them to find their voice in new and exciting ways."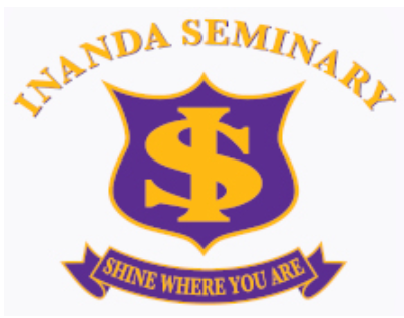 Peter de Lisle Academic Director, Inanda Seminary
"As an avid content creator, I have tried numerous video editing tools, but none have come close to the versatility, user-friendliness, and feature-richness that WeVideo offers. A standout feature of WeVideo is its collaborative capabilities. WeVideo's real-time collaboration feature allows multiple users to edit a project simultaneously. This collaborative environment promotes seamless communication, enhances productivity, and streamlines the entire editing workflow."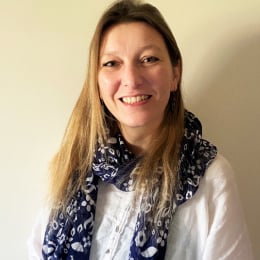 Zita Joyce Primary Years Program Coordinator, Stonehill International School
"WeVideo gives us the ability to scale our video offerings without extensive staff training or design experience. For example, a social media manager is empowered to create simple videos using the templates we establish in the system, and this allows more people within the agency to be video creators."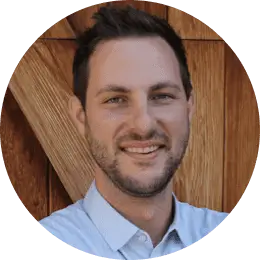 David Tisdale Marketing Director, Vx Group
"Things that students are going to be required to do in life are not content specific. So looking at collaboration, critical thinking, and problem solving, ultimately, I think WeVideo is one of those tools that allows us to really assess students and prepare them for the future."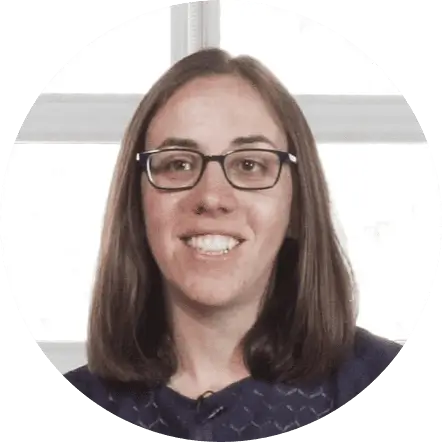 Bari Rabine Assistant Principal, Fairfield Ludlowe High School
"WeVideo ties into our 21st-century initiative by making students autonomous with their learning. They're able to project their critical thinking skills, access information quickly and easily, and work collaboratively with peers."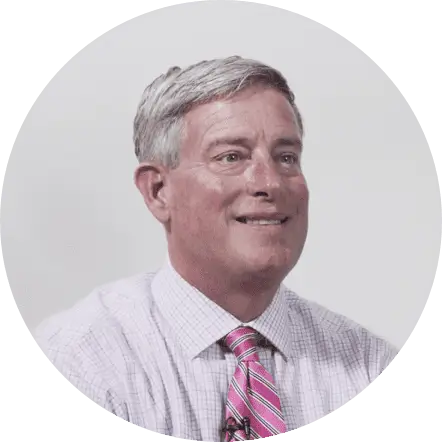 Randy Martino Principal, Dartmouth Middle School
"The Assignment Library is exactly what we need, we are so excited about this. I absolutely love that it connects each assignment to the ISTE Standards."
Holly Landez Director of Digital Learning & Innovation, Copperas Cove ISD
Frequently asked questions
You're in the right spot. Start a free WeVideo subscription, or start a free trial for access to advanced features. WeVideo has subscriptions for any type of video editor—teachers, students, higher ed professionals, SMBs, solo creators—you name it! Whether you're looking for simple editing, wanting to record and/or finetune audio for a podcast, blast into YouTube, TikTok, and Instagram stardom, or try out new video editing tools, WeVideo is here for you. Making videos online has never been easier with our video editor!
Look, we're perfectly willing to admit bias. But is there any question? WeVideo is the best online video editor for beginners. We're tailor-made for any type of creative to make video editing a breeze. Start fast with a template if you want, then upload your own footage. Or choose a clip (and another clip, and another clip...) from our stock library. Customization won't be a problem—a robust portfolio of video editing tools await, including the online video editor, screen recording, green screen, audio enhancements, filters, interactivity, and more!
Some professional video editors use programs like Adobe Premier or Final Cut, but the beauty of WeVideo is that you can get a professional-grade editing experience without the headache of learning complicated software! Do the editing you need, no experience (or hired editor) required.
Editing software works with a variety of browsers. If you use WeVideo, you're able to access our editing tools from any browser, plus a variety of devices including Chromebooks, Windows, and Mac, as well as our WeVideo mobile app for iOS and Android.
Our free video editor lets you hop right into the action. A watermark is included with your creations, but you can also try out other plans to export without watermark. When you try WeVideo, you have instant access to 5 minutes of publishing time/month, 1 GB storage, screen recording, voiceover, audio-only export, and our GIF creator. Upgrade for no watermark and a plethora of advanced (but easy-to-use!) editing tools like green screen, audio boost, slow motion, brand kits, direct-to-social-media exports, and more!
The best place to start is with a fully-featured online editor. If you choose to use WeVideo, you can quickly upload clips to our editor and customize (or structure your video from the get-go with a professionally made video template). After you get started, you'll have a treasure trove of customization options designed to help you turn your initial idea into a dynamic finished product. And if we can toot our own horn for a second...with WeVideo, you not only get professional video editing tools—take your content to the next level with interactive elements!
WeVideo! Our video editing software is ready and waiting for you to edit videos. The best part? Our free video editor tools make video editing simple (but still pack the punch you need for professional-grade content!). Try our free plan to start playing with the goods, then upgrade to a paid plan for more publishing time, storage, features, and more! Our plans are made to scale, so that you can create the content you need, when you need it.