Lotería
Grades: 3-5, 6-8 | Subjects: English Language Development (ELD), Language Arts, Math, Social Studies/History, Science
Students create their own interactive Lotería boards using WeVideo's GIF tools, then use like bingo boards. Start a free 30-day WeVideo trial to use this assignment with your students!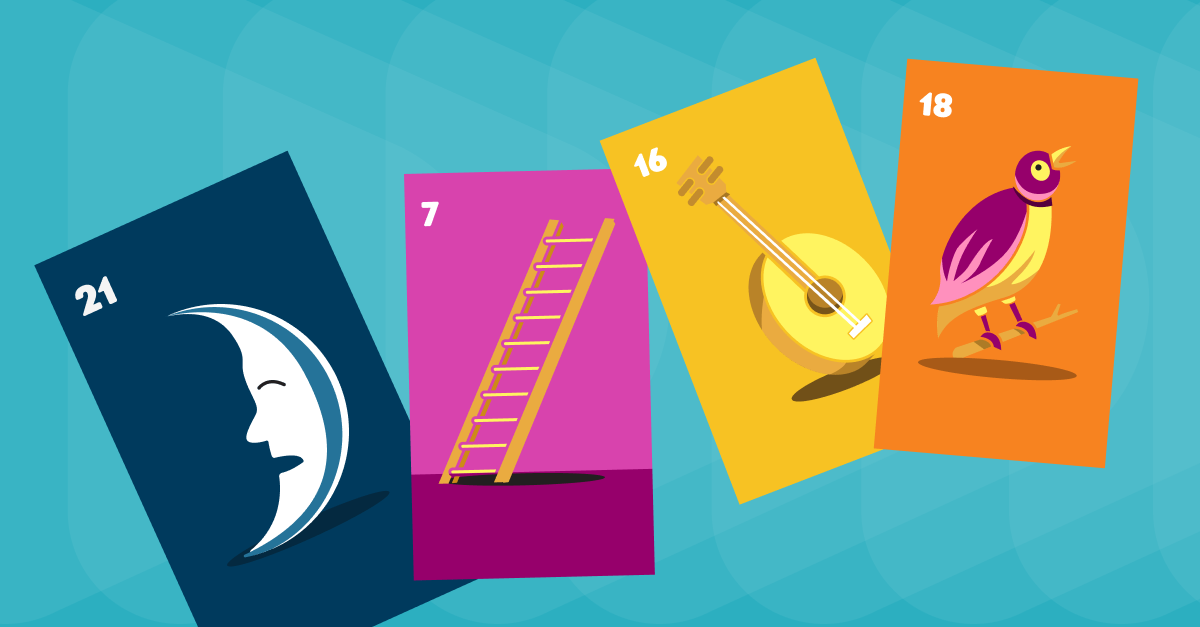 Assignment details
Overview
Students create their boards using a list of vocabulary words provided by their teacher.
When finished, students export boards as GIFs then upload to a slide so that the draw tool or icons can be used to mark the board during the game.
Play Lotería just like bingo—when a student fills their board, they win!
Objectives
Gamify vocabulary development and improve content retention with an interactive multimedia project.
Tips & tricks
Use pre-selected media (available in WeVideo) so that students can get right to creating.

Students can create multiple GIFs to account for boards of more than four words.
ISTE standards
Creative Communicator 1.6.b