In the past few weeks, our world and the way we work have been radically altered. To make the lives of our users a little easier we've improved our screen recording functionality. We've also made it easier to simultaneously record your webcam and screen.
This update makes it easier to start any recording and have the media populate in your timeline ready for editing.
It all starts on the dashboard. Users will see a "Record" option at the top, which after clicking will let them choose from recording "Webcam", "Screen" or "Screen & webcam." Users can also decide what project it should go in.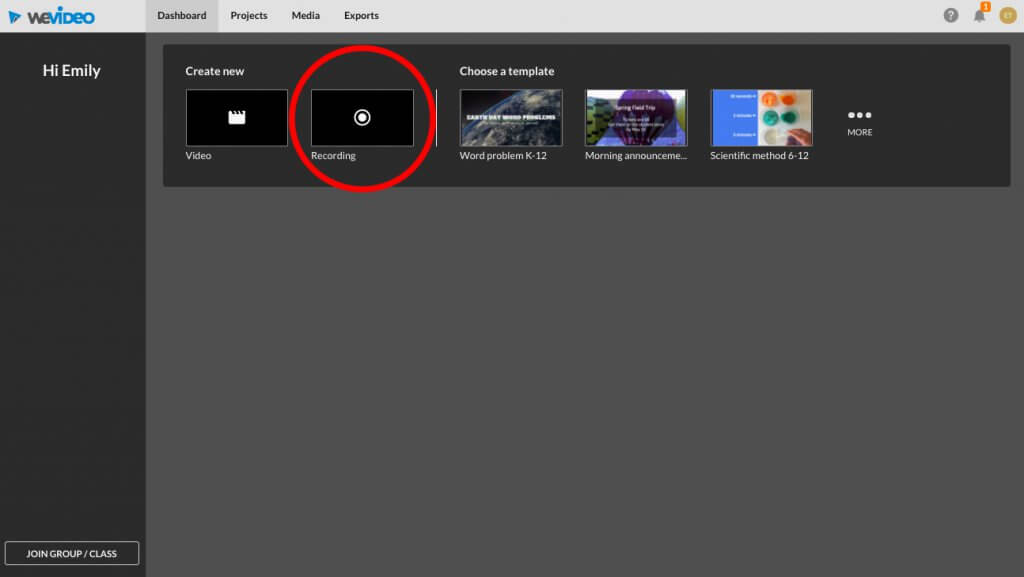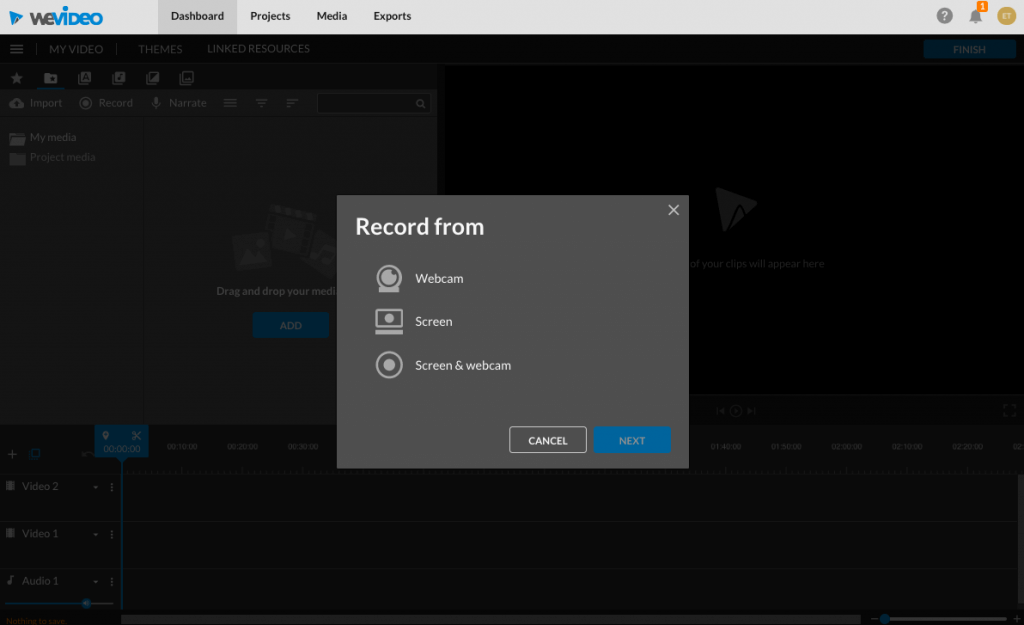 For users simultaneously recording their screen and webcam, continue to do as you usually would. But instead of having to drag, drop and resize video clips, the clips will stack automatically in the timeline, and resize the video for you to make it picture in picture.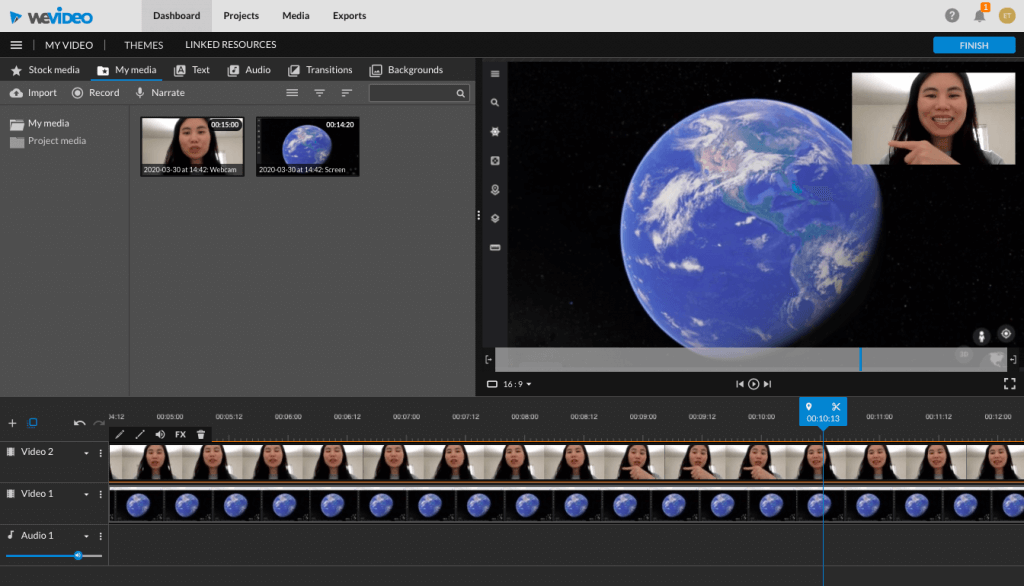 These new updates make it easier and quicker for teachers to record lesson plans and read alouds. Teachers can record and repurpose these as assignments for students who aren't in class for any reason. Students can record projects quicker and capture their screen and webcam easier than before.
Webinars and product tutorials are easier to record and edit for small businesses and agencies. These can be created from anywhere, even when working remotely. Other creators can record product reviews, YouTube tutorials and gaming videos with ease with these feature updates.
Has COVID-19 forced your school to shift to remote learning? Learn how WeVideo is supporting schools affected.