Morning announcements are a great way to start the day and create a positive school culture. This template is filled with segment ideas like birthday shoutouts, reminders, weather forecasts, and highlighting student work. You can also check out this student-produced morning announcement resource for more tips and ideas.
This WeVideo Template is included in all WeVideo for Schools accounts. To access it, log into WeVideo to edit the template directly, or get ideas on how to structure a video edit!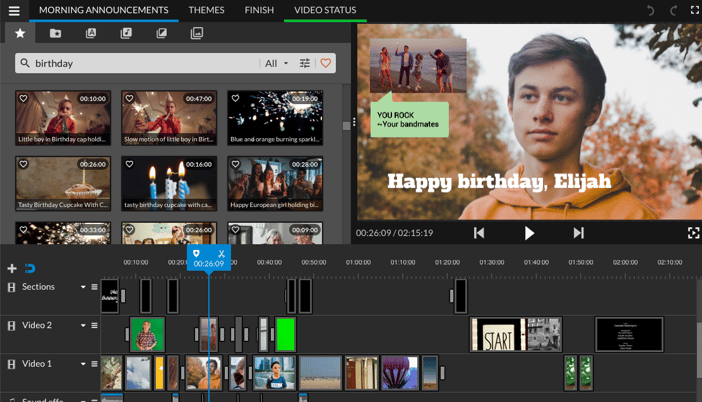 Check out this tips sheet for how to use WeVideo Templates.