Teacher resources » Make an impact
Overview
In this activity, students will create an awareness video about an environmental issue impacting their school, community, or region and work to advocate a call to action to help improve the health of their world.
Students can choose a topic that is meaningful to them and their peers; research and describe an endangered species in your area, create a PSA about plastic consumption or litter, collaborate on the importance of community gardens, energy and water conservation, or the 4 R's.
Keywords: STEM, Social Sciences, Creative Communication, Showcase
Good for: Teams, critical thinking
Grade level: K-12
Skill Level: Beginner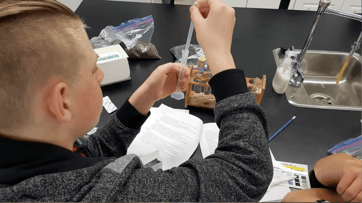 Student Instructions
Copy and paste the information below directly into the description box when creating your student assignment, or, use it as inspiration to make your own!
Design and create a video to raise awareness about the issue you researched. Your video should be between 2 and 3 minutes in length. This video will be a showcase of what you learned during this experience and highlight the results of what you found in your research and what you want others to know about the issue you are advocating for.
Some things to consider:
What did you learn about your topic that you want to share with your classmates, your school community or your neighborhood?
What is the most important thing you want other people to know and to care about?
Add a call to action. What do you want people to do for your cause or issue after they watch your video?
How will you make your video interesting in order to capture your audience's attention and help them become excited about becoming an advocate for your cause or issue? What editing features or storytelling techniques will you use to make this happen?