A few months ago we highlighted a number of new Professional Learning tools and opportunities designed to help educators enhance their digital storytelling capabilities when using WeVideo. This month, we turned to some of the WeVideo Ambassadors, among the most adept digital storytellers and facilitators we know, and asked them for their thoughts and tips on improving one's skills and comfort-level. Here is what they had to say:
Karen Jackson, Ed.D., Instructional Technology Specialist, Temple Independent School District, TX


"At the very foundation of teaching is learning, Joseph Joubert said, "To teach is to learn twice". All teachers are learners at heart. We like to be challenged, create things, and share with others. That is why video creation is such a wonderful tool. Teachers can share their stories with students and illustrate concepts to them visually, which is so important to the learners of today.
I like these aspects of WeVideo, such as its integration with Google Drive, its speed at processing, and its reasonable cost keeps it within reach of most school districts. I like to use WeVideo for screencasts for my teachers. The videos are not fancy, but I am able to produce quality products in time to help a teacher who needs assistance. By making a video, I'm making a reference tool that can be shared or reviewed later. It's like I get to help my teachers a second time if they need it. These are the same reasons teachers love using WeVideo with students – they can teach again and again wherever the moment arises.
I also try to encourage teachers to use video to reflect and encourage their students to reflect on their learning. Most of the time we get caught up in the "busyness" of daily tasks and we don't feel like we are making a significant change. When we have time to reflect, listen, and change, I think we develop more as teachers."
Lucie deLaBruere, Adjunct Faculty, University of Vermont, Marlboro, VT: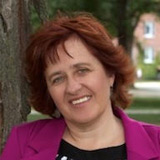 "This summer we offered a Making Media strand to our Create Make Learn Institute www.CreateMakeLearn.org and I think that the most successful part was where teachers were asked to create their own personal narrative video for part (two days) of this five day training. Teachers shared how they got to be students – and experience the power of creating a personal narrative. Too often training is about the mechanics of software or focused on creating a lesson plan. By having the teachers create something personal, they got to experience the power of video as a content creator (not a lesson unit designer). Some powerful and very personal video stories emerged!"
Josh Reyes, Social Science and Technology teacher, Grossmont Union High School District, CA:


"When starting with WeVideo, I would suggest starting small. Set the students up for success. It can be difficult for students to manage learning new content and a new tool at the same time. Most importantly, make sure you create a sample product. The best way to learn WeVideo is to actually use it yourself. It will make you more effective in teaching it to your students.
Emphasize storyboarding and planning before making the video. This helps make digital storytelling support the writing they are doing in other classes."
Looking ahead, Josh shared, "I am currently planning a video project with a colleague that asks students to describe their favorite place using WeVideo. Students will focus on the physical (climate, vegetation, landforms) and human elements that make their chosen place unique."
Jen Leban, Technology Teacher, Sandburg Middle School, Elmhurst, IL


"The most important advice that I would give to other educators looking to get started with WeVideo is to trust that your students will probably know more than you about the technology, and that that's okay! Being comfortable teaching in the zone of "discomfort" is really key to being a successful educator. The user interface with WeVideo is pretty easy to understand and figure out on your own with little to no instruction. Try to have fun – seriously! If you approach the activity with the mindset and belief that you're all learning together in the classroom, students will be more engaged, and they'll retain more because they did it themselves! As the teacher, you'll want to set the desired curricular outcomes and core concepts for the assignment, but the journey to get there should be very flexible. Not only will the students enjoy the activity, you will too!"
Jen wrote a little piece about "Teaching in the Zone of Discomfort" on her blog last year. She generously offered the link to us so that we can share it with you here: http://www.lebanteachtech.com/2016/10/teaching-technology-in-zone-of.html
Keep an eye out as we bring more insight from our Ambassadors in the coming months.