Promoting good digital citizenship is a widely held goal in education, but as WeVideo Ambassador Bruce Reicher, points out, "sometimes people confuse it with online safety, which is only one of nine components of digital citizenship."
WeVideo sat down with Reicher, a technology broadcasting teacher in Upper Saddle River, NJ to learn more about his digital citizenship unit. Reicher explained, "Our students have been taught basic safety rules from the time they entered school. I want them to have a deeper appreciation of their responsibilities as digital citizens. The connected, shared online world our students are growing up in gives them access to a powerful voice. They see remarkable steps being taken by their peers such as the students in Parkland, Florida. Teaching good digital citizenship is the key to empowering our students to make the most of an opportunity that will impact every aspect of their lives. That means as educators we need to do more than just a once-a-year assembly."
Reicher starts the unit by guiding his sixth-grade students toward a sharper perspective of the digital landscape that they may take for granted. "In my school, we have 1:1 Chromebooks and most of the kids have a phone in their pocket. They have no idea that 65% of the world doesn't even have access to the Internet. They don't realize that many students don't have access to the electricity needed to power a laptop."
With that newfound appreciation as a backdrop, Reicher's students learn about the nine elements of good digital citizenship:
1. Digital Access




2. Digital Commerce




3. Digital Communication




4. Digital Literacy




5. Digital Etiquette

6. Digital Law




7. Digital Rights and Responsibilities




8. Digital Health and Wellness




9. Digital Security
Reicher believes that this range of topics creates space for a much more nuanced conversation that connects more realistically with the lives of sixth graders. "We don't simply want to tell students, 'don't go online because you are going to have to be careful about everything you do or say.' Developing good digital citizens requires more than just presenting a rule and saying do this, don't do that."
Working in pairs, Reicher tasks students with choosing from among 16 topics ranging from social networking to plagiarism that they will then relate to digital citizenship principles. He has them research their topic on Brainpop.com, using that site's free section on digital citizenship. From this primary research, student teams collaborate via shared Google Doc to collect and share facts, then choose ten facts they feel are most significant. They also brainstorm to develop five quiz questions and answers.
The centerpiece of Reicher's four-week digital citizenship curriculum is a comprehensive video project created using WeVideo. After having their research approved by Reicher, students must incorporate all ten facts into a video to be shared with classmates.
"The WeVideo Essentials™ content collection is a game-changer for this kind of project," said Reicher. "Because the assets are royalty-free and licensed for use by the students, I don't have to worry about them getting pictures with watermarks or rights issues attached to them. Essentials also keeps them in one familiar environment. I like how it helps develop their search skills as well. They might not get results when they type in 'cyber-bullying.' Students have to then think in terms of connections that will yield the results they need, then refine results further to land on their ideal asset. They are excited to refine their search to find the perfect assets to express their ten facts."
The project has other, subtle benefits. Reicher explains, "I like that this project encourages students to work together. In school, work and life, students will need to work with other people. This project provides a canvas for developing collaboration skills for planning and execution. Thanks to WeVideo's support for collaboration, the project doesn't have to stop just because one member of the team is out of class for enrichment, band, or home for a sick day.
Completed projects are submitted virtually, via Google Classroom, where they are available for evaluation by Reicher and presentation to the class. Students watch all the videos and then immediately dive into five-question Kahoot quizzes the students create based on their videos. They love the challenge of trying to get perfect scores on each other's quizzes. The dynamic is fun and engaging in a way that a typical test simply could never be.
Reicher and his students were very proud of the results. "They are excited about participating in every aspect from the research to the quizzes. They are having fun, challenging themselves to create the perfect video with just the right content. You can see that care reflected in their videos. The projects are a rich blend of music, animation, images, interesting backgrounds, and more. This is the best kind of teaching, where kids are immersed without even realizing it. "
You can check out the video that Bruce's 6th grade students created here: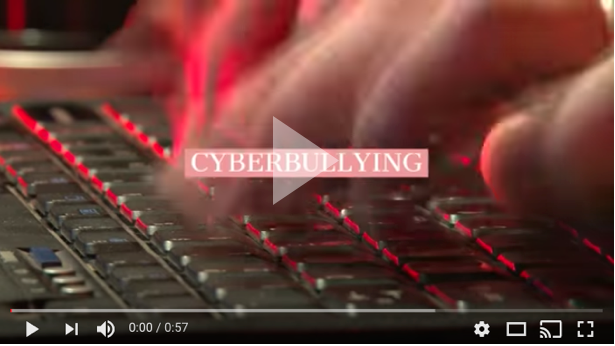 Educators can learn more about WeVideo for Schools and sign up for a classroom trial here.
WeVideo Ambassador

Bruce Reicher is a technology broadcasting teacher in Upper Saddle River, NJ. Bruce is a Google Certified Teacher level one and two, and a Certified Brainpop Educator (CTE) . Bruce has been an educator over 20 years in all grade levels. He uses WeVideo in all curriculum areas. His students use WeVideo to create content for the live morning television show. Bruce also presents G Suite, Codesters Python Coding and WeVideo at state and national conferences. Reicher has a Masters Degree in Elementary Education and Administration. Reicher has also been a Board Of Education member in Hawthorne, NJ for the past seven years.