Exciting new things are happening at WeVideo for Schools! We've got something big in the works for educators and students, coming your way.
The team has been hard at work creating a new WeVideo built for the classroom, made specifically with teacher and student workflows in mind.
Why get excited about the next-generation WeVideo for Schools? We think it will help solve a lot of teacher pain points by making classroom workflow and project management easier. For students, we're introducing a more streamlined video editor that makes it easier to focus on what's really important: expressing creative ideas and demonstrating learning.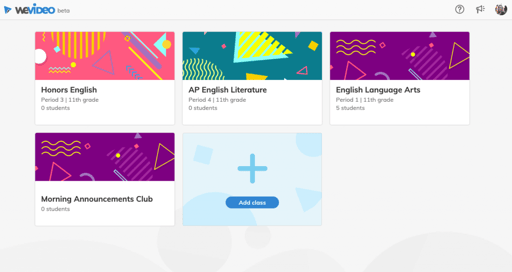 WeVideo Chief Education Officer, Dr. Nathan Lang-Raad, says, "WeVideo believes in supporting students in their learning and growth from beginning to end. Rather than passively consuming media, we believe in actively creating it, and with the latest update, we're making it even easier for teachers to create those opportunities for students."

WeVideo is on a mission to empower students to discover their voice to make an impact in the world. "Students should be engaged in learning that is both meaningful to them and mirrors the world outside the classroom. With WeVideo, students see how their work impacts their life and those around them. We foster true creativity by balancing open exploration and expression of ideas with support and guidance," says Dr. Lang-Raad.
So, what exactly is new in the upcoming version of WeVideo? It's the same WeVideo you know and love, only better. Besides a fresh new look and feel, we've added some amazing things for both teachers and students. Here's what's new for teachers: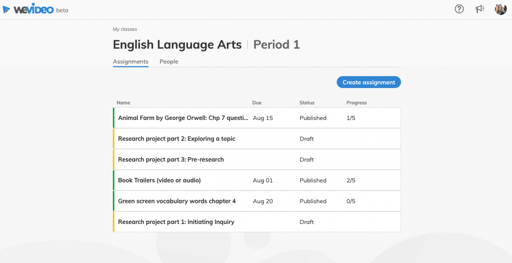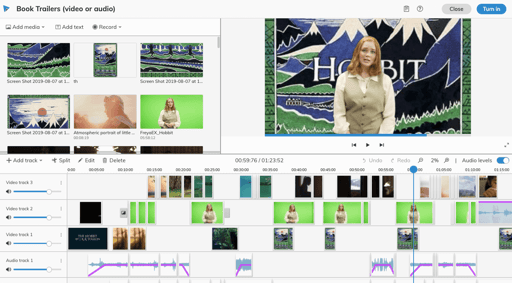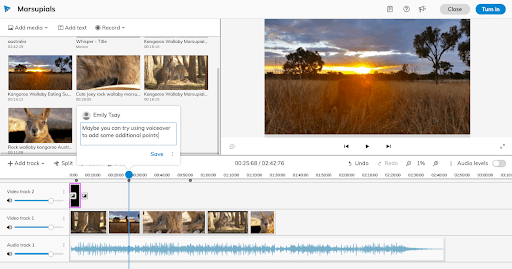 Key features that make it easy for teachers to add classes, manage students and organize classwork

Assign student projects directly in WeVideo

Easily review student work (both in-progress and completed), and add comments to their work
We've also improved the WeVideo experience for students. Here's what's new for them:
A simplified, intuitive and student-friendly editor

A clear, dashboard view of assignments and due dates

Easy assignment submission; turn in work with one-click
We're also continuing to add more to the new WeVideo before it launches, including:
Students being able to work with team members in collaborative assignments

Teachers being able to create assignment templates for their students

..and much more!
When will this be available?
Around Spring 2021, the new WeVideo will be more widely available to WeVideo for Schools users

Don't worry, if you choose to use the new WeVideo, you can still use the classic WeVideo.
Join the WeVideo Creator Community to find out more about the new WeVideo and apply to get early access.